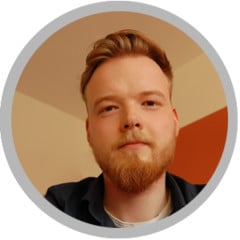 Samma van Klaarbergen
Illustrator and concept artist
Groningen, Netherlands
About
I'm a 27 year old Concept Artist/Illustrator living in Groningen. Wanting to hone my skills after graduating in game design and development I set out to spend a year learning from creative masters. I've been doing illustrations, concept art and portraits for about 4 years now for all kinds of clients. Ranging from individuals wanting a portrait to large illustration work for bigger studios.
I'm passionate about concept art and illustration and pride myself in creating engaging works of art that are dynamic, filled with color and have a clear focus. If you like what you see and want to work with me, feel free to shoot me a message.
Skills
Concept Art
Concept Design
Illustration
Character Design
Photo-manipulation
Software proficiency

Photoshop
SketchBook Pro

SketchUp
InDesign
Experience
Concept artists at Submarine animation

Amsterdam, Netherlands

Freelancer at sam art

Groningen, Netherlands

Working as a freelance concept artist/ illustrator on indie games, indie films, book illustration and anything in between. Investing a lot of time in self-improvement and art-specific skills and my network while taking jobs whenever they come to me.

Concept artist at Green Dot Games

Groningen, Netherlands

September 2014 - October 2015

Working as a concept artist within the art department of Green dot Games. Currently creating the visual side and the feel of the game Forest heart with an international team of multidisciplinary professionals.